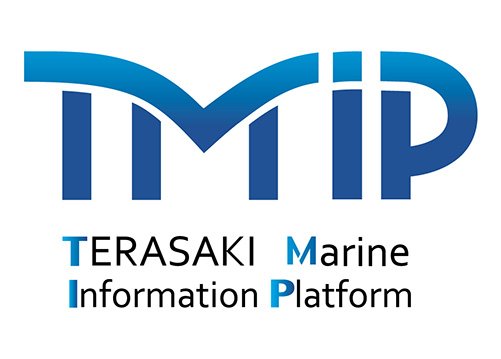 This is an Onboard data platform that collects and saves various onboard data and provides the data to each application. Contributes to data utilization and efficient work on board.
Features
It is an onboard data platform that can collect and save various onboard data and provide it to each application.
It is composed of the data logger (TERANET50X) hardware that has been approved for use by the Classification Society
Not only a stand-alone system, but it can also be built into a data logger.
Comply with ISO19847/19848*1
Registered with platform provider.
Recieved the Products & Solutions certificate*3 by the ClassNK Innovation Endorsement.
We will build a system according to the application and situation. Please contact us for details.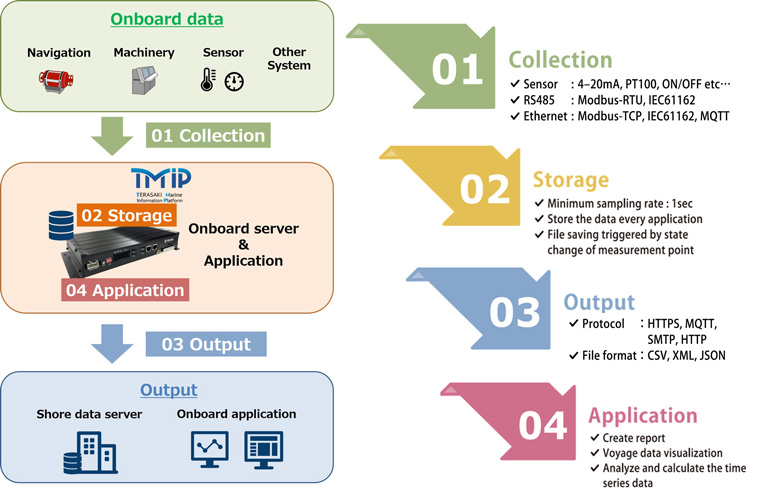 *1 ISO19847 : Shipboard data server to share field data on the sea
ISO19848 : Standard data for shipboard machinery and equipment
*2 2 IoS-OP : Internet of Ships Open Platform. It is a common platform for centralizing and sharing data on ship operations.
See the Ship DC home page for details.
Link


*3 The Products & Solutions certificate is given by ClassNK, a third-party organizatio certifies, for innovative functions that utilize digital technology.