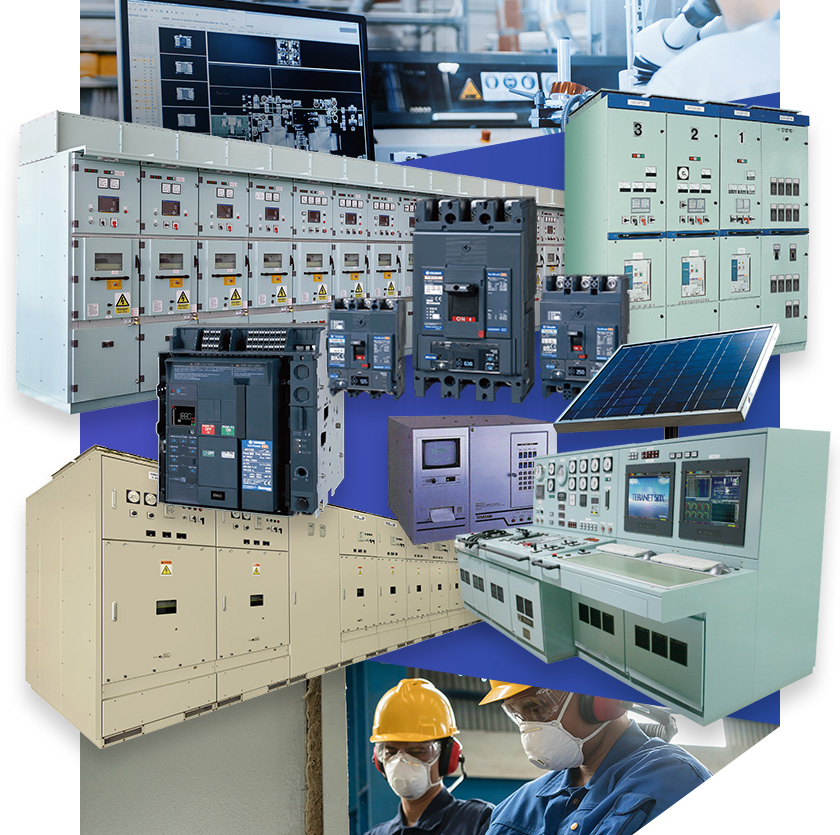 TERASAKI with 100 years of history since its foundation
We will continue to contribute to human society.
TERASAKI ELECTRIC CO., LTD. marked the 100th anniversary of its foundation on October 1, 2023.
This is all due to the support and patronage of all those who have helped our company. We would like to thank everyone from the bottom of our hearts.
Since October 1, 1923, when founder Yasutaro Terasaki started making and selling knife switches and switchboards, we have worked hard to manufacture electric power distribution and control systems, breakers and electronic devices based on electric energy control technologies, as well as supported the world's key industries, such as shipbuilding, construction, and manufacturing, with our three core business fields: marine system products, industrial system products and circuit breaker products. Thereafter, we established five business fields to contribute to more business fields, by adding medical devices and engineering and lifecycle services based on the know-how and track record we have built over many years.
We will continue to do the following: 1) Contribute to society by offering safety, security and comfort to all our customers with world-class products and services that we develop, manufacture and provide: 2) Achieve the highest level of electric power distribution and control systems technology.
We are committed to the above two missions as our determination, and will make efforts to offer flexible manufacturing and services by utilizing TEAM TERASAKI's network so that we can respond promptly and appropriately to our customers' needs. We appreciate your continued support and patronage.
Representative Director President Executive Officer
Taizo Terasaki